Natural
Resource
Services,
Inc.
---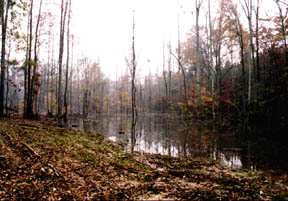 Information About Natural Resource Services, Inc.:
Since incorporation in 1994, NRSI has specialized in environmental projects associated with wetlands, endangered species, and wildlife management. We have a wide variety of experience with environmental and biological assessments, impact statements, permitting, permit mitigation, conflict resolution, problem solving, research, surveys, technical assistance, GIS and mapping, resource management, and project design and construction. We also offer a full range of wildlife management services including data collection and interpretation, management analysis and planning, wildlife surveys, and management program implementation and training. We have also been involved in planning and developing a number of waterfowl habitat enhancement projects in the Southeast.
---
Mission Statement:

"To assist our clients in environmental stewardship by applying high quality professional services in an ethical, cost effective manner."
---
What We Do:
(Click on project category to view more details)
---
How to Contact Us:
Contact us at the following addresses:

Natural Resource Services, Inc.
P.O. Box 19332, Boulder, Colorado 80308-2332
or
965 Wadsworth Avenue, Albany, Georgia 31721
Phone: (800) 242-9466 or (303) 915-3211
FAX: (720) 652-4792

Or send suggestions, comments, questions, etc. via e-mail to: nrsi@nrsiservices.com
---
©Copyright Natural Resource Services, Inc. Contact webmaster at: webmaster@nrsiservices.com


This page created with Macromedia Studio MX. Last updated July 15, 2003
You are visitor number

---